North Carolina: N.C. Hemp Commission Considers Joining Lawsuit Against DEA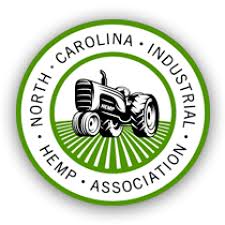 By Derrick Stanley
Hemp News
The N.C. Industrial Hemp Commission is considering joining a lawsuit against the U.S. Drug Enforcement Association.
The commission announced its support of the lawsuit verbally last week and plans to announce Thursday whether it will become a party to it.
The lawsuit would be filed by Founder's Hemp of Asheboro – the first company to register in North Carolina as an industrial hemp producer. Founder's Hemp said that it intends to sue the DEA over its ruling that products made with CBD or cannabidiol hemp, which are in the same cannabis family as marijuana, are illegal and cannot be transported across state lines.
"We cannot let this stand as an industry," Bob Crumley, president of Founder's Hemp, said during a meeting of the Industrial Hemp Commission last week. "If we let what the DEA is currently doing stand, we need to fold our tents and give everybody their money back."
Through the passage of the 2014 Farm Bill, Congress allowed universities and state departments of agriculture to grow industrial hemp for research, and more than 30 states, including North Carolina, have passed laws allowing hemp research and pilot programs.
However, the DEA has maintained that the transportation of hemp seeds across state lines is illegal, and that it is illegal for farmers to sell their finished hemp products in other states within the U.S.
The DEA's position is based on the antiquated that "all cannabis is bad," Crumley said. He pointed out that hemp contains negligible amounts of tetrahydrocannabinol (THC), the psychoactive component of hemp's plant cousin marijuana that causes a "high." Industrial hemp typically has a THC content of less than 0.3 percent, compared to 3 to 15 percent or higher in marijuana.
Crumley said that the DEA's position is an example of bureaucracy that clearly thwarts the will of Congress and disadvantages American farmers.
"To say that a Canadian farmer has more rights in this market than a farmer from North Carolina or Kentucky does – it's ridiculous," Crumley said. "It's abhorrent."
Tom Melton, the chairman of the commission, said it would need to consult its lawyers to determine whether it could join the Founder's Hemp suit as a complainant, as Crumley requested.
"We're just not quite sure where we fall in being able to support them in litigation, so we had a motion and voted to support them verbally – to let everyone know that we support where they stand," said Melton, deputy director of N.C. Cooperative Extension at N.C. State University. "But whether or not we can actually be part of litigation, we have to find out from our state attorneys really how that falls out."