North Dakota: Despite Drought Conditions, Industrial Hemp Thriving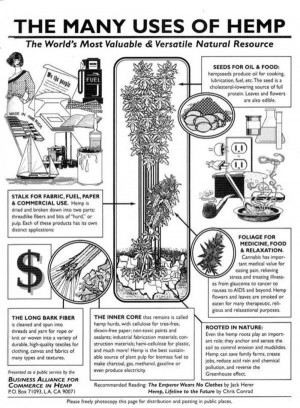 By Michael Bachara
Hemp News
In North Dakota, farmers have found a great drought resistant crop in 2017: industrial hemp. Clarence Laub, a second-year North Dakota hemp farmer altered his seeding technique and is producing significant results using a third of the water as other cash crops.
"There's still a lot of hope for it. It should be one of the last things not to make it," said Laub. He continued, "This is also a very new crop, too. We just grew it. Last year was the first year, so this year is new and also with the dryer conditions that's new with it too."
The first year of North Dakota's program provided valuable information on hemp varieties, growing conditions, planting dates and planting costs, according to state Agriculture Commissioner Doug Goehring.
"This is really building a strong case," Goehring said. "Right now, it kind of looks like we could support hemp production across the state."
Hemp profits ranged from about $500 per acre to more than $850 per acre when many commercial commodities were providing zero returns.
"When net revenues came in, it caught a lot of attention," Goehring said.
"It probably has the ability to make some people some money. Other than that, on every farmer's balance sheet, I don't think there's a crop showing it would make money this year," Laub said.
In 2017, there were 3,124 acres accepted for North Dakota's industrial hemp program — 45 times more than 2016's 70 acres.
Throughout the world, industrial hemp has been used as building materials, ropes, oils, and food products, for centuries.
Photo Source: Business Alliance for Commerce in Hemp (BACH)