U.S.: Northern Michigan University Offering Cannabis Degree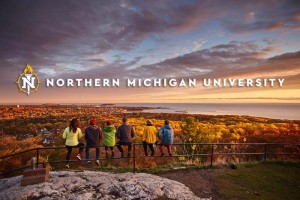 By Michael Bachara
Hemp News
Northern Michigan University in Marquette is offering a cannabis degree. The four-year medicinal plant chemistry degree geared toward the emerging cannabis industry includes classes such as organic chemistry, biochemistry, soils, bio-statistics, genetics, biology, gas and liquid chromatography, accounting, financial management and perspectives on society.
Other colleges and universities in the U.S., namely Harvard, Ohio State University, Vanderbilt University and University of Denver, offer a variety of classes on cannabis policy and law.
The NMU program mixes chemistry, biology, botany, horticulture, marketing and finance in a four-year program that began this semester. University officials say the program fills a need because 29 states have legalized medical cannabis, including eight states where cannabis is also legal for social use.
"We're gaining students every week," Dr. Mark Paulsen, director of the university's chemistry department, said. "With a full 12 months of recruitment, we expect that to grow."
"It was my off day and I saw there was a cannabis chemistry group that was putting on a whole series of talks," Dr. Paulsen said. "I heard all about the need for analytical chemists and all sorts of interesting talks. That was the initial spark."
"Many of the states are legalizing different substances and they're really looking for quality people to do the chemistry and the science," said NMU trustee James Haveman. "And it's the university's responsibility to produce those kinds of students for those kinds of jobs."
In the program, the students will learn how to measure and extract the compounds in the plants, which can be used for medicinal purposes and then be able to transfer that knowledge to cannabis, to treat a variety of illnesses including chronic pain, nausea, seizures and glaucoma.
"Alcohol is such a big part of our culture now and I want to be a part of the change to normalize marijuana," Alex Roth, a sophomore in the program, said. "And I look at how much the industry is going to be worth and I think this is one of the smartest decisions I could make for my future."
In 2008, Michigan voters approved the use of cannabis to treat certain illnesses. The state is developing a new regulatory system aimed at increasing oversight and imposing new taxes on the industry. Applications for licenses will be available on Dec. 15.
Photo Source: Google Images