Maryland: Officials Warn Of Medical Marijuana Scammers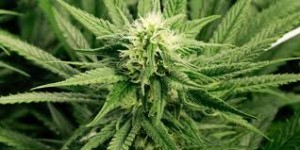 By Derrick Stanley
Hemp News
Scammers are taking advantage of medical marijuana patients in Maryland that are still months away from being able to legally obtain cannabis, according to industry officials and regulators.
There are reports of companies selling "marijuana cards" or offering exams to "preapprove" medical marijuana patients.
Officials say neither of these is legitimate.
"They are telling patients that they have the ability to preapprove them for the medical cannabis program, and that is a lie," said Darrell Carrington, executive director of the Maryland Cannabis Industry Association. "There is no such thing as preapproval."
No physicians in Maryland have yet been authorized to issue certifications for legal medical marijuana. The Maryland Medical Cannabis Commission has issued preliminary licenses to businesses to grow and dispense marijuana, but none have received final licenses or begun operation.
"We know there are already attempts at fake patient identification cards being promulgated," Patrick Jameson, executive director of the commission, said in a statement. "This type of fraudulent activity preys against the most vulnerable people in society and we will do everything possible to stop this behavior. Only patient identification cards issued by the Commission are legitimate. At this point no ID cards have been issued."
"Groups that are operating nefariously and preying on people's hopes and desires do a huge disservice," Carrington said. "They're taking advantage of them because people are so desperate for the medication."
Vanessa Lyon, a commission spokeswoman, said the patient registry won't open until sometime in early 2017, and that it will be late 2017 at the earliest before any medical cannabis is available to Maryland patients.