Ohio: Attorney General Rejects Medical Marijuana Amendment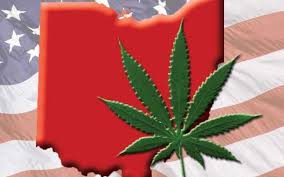 By Derrick Stanley
Hemp News
The Ohio Attorney General rejected a medical marijuana legalization amendment on Friday backed by the national group Marijuana Policy Project.
Attorney General Mike DeWine's job is to certify that the language in the petition is accurate in its summary of the amendment, not to judge the merit of the proposed amendment.
DeWine based his rejection on three weak points in the submission from Ohioans for Medical Marijuana, the political action committee formed by Marijuana Policy Project:
-The summary states that "tier 1" medical marijuana cultivation facility licenses are capped at 15, but the proposed amendment contains provisions for issuing additional licenses.
-The summary states that the amendment does not prevent a person from being penalized for "operating a motor vehicle, aircraft, train, or motorboat while impaired by marijuana," but the amendment says medical marijuana patients would not be considered impaired "solely because of the presence of metabolites or components of marijuana that appear in insufficient concentration to cause impairment."
-The summary says states there shall be additional ways to obtain patient registry identification cards under certain conditions after July 1, 2017, but the proposed amendment lists that date as Aug. 1, 2017.
Mason Tvert, a spokesman for the Marijuana Policy Project, said they will resubmit a revised petition next week.
"This is just part of Ohio's very rigorous initiative process, so it's not particularly surprising," Tvert said.
Once DeWine determines the amendment is "fair and truthful", the Ohio Ballot Board then decides whether the amendment is one issue or multiple issues.
Then, petitioners must collect 305,591 valid, registered voter signatures by July 6 to qualify for November's ballot.