Maine: Marijuana Legalization Is Finally Confirmed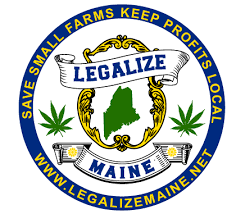 By Derrick Stanley
Hemp News
The opposition for Maine's measure to legalize recreational marijuana, Question 1, finally dropped their request for a recount last weekend, meaning Maine residents can look forward to enjoying the plant legally.
According to the Press Herald:
"Unofficial results of the vote released on Election Day showed the measure passed by 4,073 votes, 381,692 to 377,619. The anti-legalization campaign gave notice to the director of the Secretary of State's Bureau of Elections on Saturday afternoon to end the recount, which was on hold for a holiday break until January. Under the measure, the Legislature has nine months to establish rules to deal with such issues as child-proof packaging, restricting advertising to minors, and licensing.
Officials on both sides of the recount were critical of their opponents during the process, with Yes on 1 accusing opponents of slowing down the recount by not providing enough volunteers. No on 1 criticized legalization proponents of rushing to enact the law."
The approval of Question 1 makes it legal for adults 21 and over to possess up to two and a half ounces of marijuana, purchase marijuana at retail outlets, and grow a limited number of plants at home.
Maine can now definitely be added to the list of states that legalized recreational marijuana last month, which also includes California, Massachusetts, and Nevada.