Oregon: Beaver State Celebrates Second Anniversary of Legal Cannabis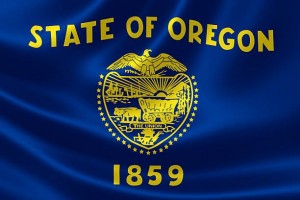 By Michael Bachara
Hemp News
On July 1, 2015, Oregon joined Colorado, Washington, Washington D.C. and Alaska in regulating recreational cannabis for adults over the age of 21. The Oregon law, which allows an individual the ability to carry one ounce of cannabis, possess up to 8 ounces and cultivate four (4) cannabis plants at their residence, was passed in November 2014 as Measure 91.
Mark Pettinger, the spokesperson for the Recreational Marijuana Program with Oregon Liquor Control Commission (OLCC), said in a statement, "From January 2016 to now, I'd say we have made pretty good progress with the tools we have and the support we have."
"Now we're close to 1,300 licenses that have been issued and close to 3,000 applicants," Pettinger added.
"There are more products available on the market than there were 6 months ago, there's more variety of products," Shango's Director of Retail Operations Morgan McKee said. "People from all walks of life come in to enjoy the events and enjoy these products and learn, and it's just really cool to see that."
Recently, the OLCC examined rules and regulations in terms of specifics, approving some rules that will allow for trade show activities, including moving plants for competitions.
The latest numbers show Oregon has collected nearly $75 million from taxes on recreational marijuana — 7 times what was originally expected.