Oregon: Lawmakers Pass Bill Banning Marijuana Merchants From Keeping Buyer Information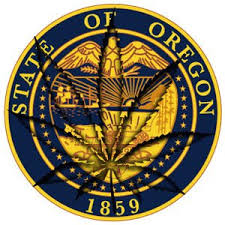 By Derrick Stanley
Hemp News
Oregon lawmakers approved a bill Monday to ban sellers of marijuana for recreational use from keeping information from their customers to protect buyers from possible penalties under federal law.
Although more than two dozen states have legalized marijuana for recreational or medical use, the drug remains illegal at the federal level.
The bill, passed by the Oregon House of Representatives 53-5, bans merchants who sell recreational marijuana from keeping information for more than 48 hours that they collect from identification, such as a driver license.
The state Senate approved the bill in March. It now goes to the desk of Oregon Governor Kate Brown for her to sign into law.
"I personally am very concerned that we give as much protection to Oregon citizens to ensure that their personal identification information is not somehow compromised," Senator Floyd Prozanski told a committee last month.
Recent comments from members of the Trump administration indicate that federal anti-marijuana laws might be stepped up.
Brown and the governors of Alaska, Colorado and Washington - states where recreational marijuana use has been legalized - sent a letter in early April to Attorney General Jeff Sessions and Treasury Secretary Steve Mnuchin requesting to work with the administration if they planned to enforce federal marijuana laws.
"We understand you and others in the administration have some concerns regarding marijuana. We sympathize, as many of us expressed apprehensions before our states adopted current laws," they wrote.