Oregon: Marijuana Workers Face Difficulties Applying For Personal Loans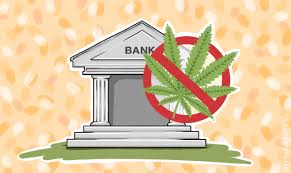 By Derrick Stanley
Hemp News
Oregon's recreational marijuana industry has had a huge impact on the local economy. But employees of cannabis-related businesses are finding it difficult to obtain financial assistance for things like mortgages and car payments.
Since marijuana remains classified as a Schedule 1 drug, most federally-regulated banks and credit unions shun marijuana-related businesses. But these obstacles have also carried over to affect a number of cannabis-business employees, who are finding it equally difficult to obtain financial assistance.
Banks and credit unions in Oregon are allowed to deny loan applications for pretty much any reason, as long as discrimination against race, gender or national origin doesn't play a role in the decision. A recent story published by Oregon Public Broadcasting shared the story of Melissa Johnson, who works as a customer service representative at the retail cannabis shop Bloom Well.
Johnson purchased a new car from a local dealership in Bend last summer, driving away with an auto loan that came with an adequate payment plan and low interest rate. But one week later, Johnson received a call asking that she return to the dealership. There she found out that her financing had been retroactively denied because of the nature of her profession. The dealership helped her obtain another loan, but it came with a much higher interest rate and payment.
Some local credit unions will gladly lend money to marijuana employees, but major banks like Wells Fargo and Bank of America have been upfront about their lack of understanding. Although local credit unions are willing to work with cannabis employees, they draw the line at providing commercial loans to marijuana businesses.
As the cannabis workforce in Oregon and across the country continues to grow, the need for banking services to comply with marijuana employees and businesses is an imminent necessity.