Pennsylvania: Dept of Health Launches Practitioner Registry for Medical Cannabis Program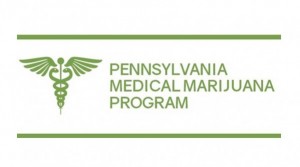 By Michael Bachara
Hemp News
Acting Pennsylvania Secretary of Health and Physician General Dr. Rachel Levine announced this week that physicians can now take the first steps to participate in the Pennsylvania Medical Marijuana Program by completing the Practitioner Registry.
"Since April 2016, we've been working to implement a patient-focused Medical Marijuana Program for Pennsylvanians in desperate need of medication," Dr. Levine said. "Many physicians treat these patients every day and understand the impact this medication could have on their treatment. Once these physicians register and complete the required continuing education, they can be approved to participate in the program."
The department surveyed physicians and found that of the 191 that participated, 75 percent said they would register with the program. Two continuing education providers have been approved to offer the four-hour training required for practitioners: The Answer Page Inc. and Extra Step Assurance LLC.
April 17, 2016, the Medical Marijuana Program was signed into law by Governor Tom Wolf. Since then, the department has completed the Safe Harbor temporary guidelines and Safe Harbor Letter application process, as well as approved 282 applications. They have also completed temporary regulations for growers/processors, dispensaries, practitioners and laboratories.
So far, the department has issued permits to 27 entities for dispensaries and 12 entities for grower/processors.
The Medical Marijuana Program became effective on May 17, 2016, and is expected to be fully implemented by 2018. The program will offer medical cannabis to patients who are residents of Pennsylvania and under a physician's care for the treatment of a serious medical condition as defined by Act 16.
Questions about the Medical Marijuana Program can be emailed to RA-DHMedMarijuana@pa.gov. Information is also available on the Department of Health website at www.health.pa.gov.
Photo Source: Google Images