Pennsylvania: Hundreds of Doctors Registering for Medical Cannabis Program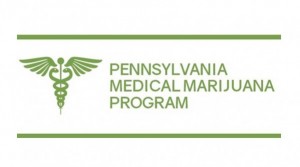 By Michael Bachara
Hemp News
In the past month, more than 100 physicians in the Keystone State, have signed up to be involved in the medical cannabis program, according to the Pennsylvania Health Department.
Physician General Dr. Rachel Levine said in a statement that the physicians have taken the first step to becoming approved medical marijuana providers by completing a practitioner registry on the Health Department's website.
"Many physicians treat these patients every day and understand the impact this medication could have on their treatment," Dr. Levine said. "Once these physicians register and complete the required continuing education, they can be approved to participate in the program."
The Pennsylvania Health Department launched the practitioner registry on July 26. Doctors who register to be involved in the program must complete four hours of training before they can be approved to participate.
Within the state, the statute that allows medical cannabis outlined 17 specific conditions that qualify for its use, which includes cancer, epilepsy, glaucoma, HIV, multiple sclerosis and PTSD.
Pennsylvania's medical cannabis program is scheduled, and on pace, to proceed sometime in 2018.
Photo Source: Google Images