Pennsylvania: Medical Marijuana Rules For Doctors Released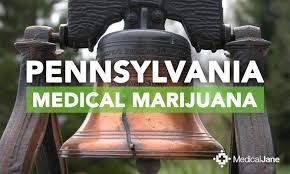 By Derrick Stanley
Hemp News
Pennsylvania has issued proposed rules for doctors practicing under the state's medical marijuana program, which is expected to start up in 2018. The program will cover 17 chronic conditions, allowing cannabis to be dispensed as pills, oils, a liquid that can be vaporized, and topicals.
The rules require physicians to complete a four-hour training program on medical marijuana but they cannot advertise their ability to make recommendations. The rules are designed to dissuade doctors from becoming "stereotypical pot docs" that will issue recommendations to almost anyone for a set price, according to Becky Dansky, legislative counsel for the Marijuana Policy Project.
Participating doctors must also sign up to the state registry, which could limit participation.
"Asking them to put their name on a list increases the odds of those doctors not participating," she said in the report. "And when doctors don't participate, patient access is hindered. A better option would have been to require registration of doctors who are submitting a significant number of recommendations per month."
The Department of Health is seeking comments on the proposals.