U.S.: Pharma Company That Spent $500,000 To Fight Marijuana Legalization Just Got DEA Approval For Synthetic Marijuana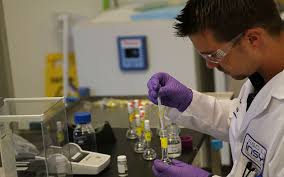 By Derrick Stanley
Hemp News
Insys Therapeutics, a pharmaceutical company that was one of the chief financial backers of the opposition to marijuana legalization last year in Arizona, just received DEA approval for Syndros, a synthetic marijuana drug.
Insys donated $500,000 to Arizonans for Responsible Drug Policy last year, the group opposing marijuana legalization in Arizona. The donation amounted to roughly 10 percent of all money raised to fight marijuana legalization in Arizona, a fight which they ultimately won.
Syndros is a synthetic formulation of THC, marijuana's psychoactive component. It was approved by the FDA last summer to treat nausea, vomiting and weight loss in cancer and AIDS patients. The DEA approval places Syndros and its generic formulations in Schedule II of the Controlled Substances Act, indicating a "high potential for abuse." Other Schedule II drugs include morphine, cocaine and many prescription painkillers.
Insys was the only pharmaceutical company known to be giving money to oppose legalization last year. "It appears they are trying to kill a non-pharmaceutical market for marijuana in order to line their own pockets," a spokesman for Arizona's marijuana legalization campaign said last year.
Insys is also the subject of numerous state and federal criminal investigations over its aggressive marketing of a product containing the potent and deadly opioid painkiller fentanyl.
The FBI arrested the company's former chief executive and five other executives in December on charges that they "paid kickbacks and committed fraud to sell a highly potent and addictive opioid that can lead to abuse and life threatening respiratory depression."
In addition to its synthetic marijuana products, Insys is also developing a drug to treat opioid overdose.