Oregon: PDX Hempfest Expo To Be Held June 10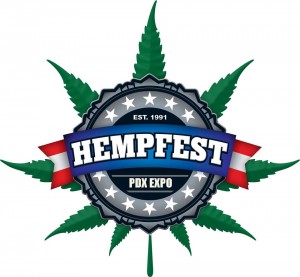 Now in their fourth year, Seattle Hempfest and the former Oregon Hemp Convention have joined forces to produce PDX Hempfest Expo
By Michael Bachara
Hemp News
Seattle Hempfest and the former Oregon Hemp Convention have joined forces to produce Portland Hempfest Expo in an effort to advance the public profile of the cannabis industry.
The event will be held on Saturday, June 10, 2017, from 8:00 am – 8:00 pm at the Portland Expo Center, 2060 N. Marine Drive, Portland, OR 97217.
"We are thrilled to partner with our Portland family as we continue to define the Pacific Northwest as a regional leader in the burgeoning cannabis industry," said Vivian McPeak, Seattle Hempfest's Executive Director.
"Cannabis is not the gateway to hard drugs like we've been told, but it can be a gateway to economic recovery and sustainability. The proof will be on full display at the PDX Hempfest Expo," McPeak continued.
A full day of educational sessions with professional Cannabis speakers will educate attendees about rapidly changing developments in the Cannabis industry. A high concentration of legitimate Cannabis industry technology buyers will be present.
Topics will include Cannabis-specific law, security, human resources, insurance and banking, an Oregon State Advisory Rules Committee Q & A, extraction, edible manufacturing, growing outdoors, grow mediums and nutrients, topicals, an investors pitch deck forum, labs, CBD's, packaging, Oregon seed to sale tracking, a hemp panel, new industry developments and how to get in on the Cannabis Green Rush.
For most events at the Portland Expo Center, parking is available in the main lot at the cost of $8 per space, per entry, without in and out privileges. Carpools of three or more people are only $7.If your vehicle (RV, trailer, or other) takes more than one space, note the charge is per space, per entry.
For more information, please visit PDX Hempfest website.