Massachusetts: Pot To Be Legal Thursday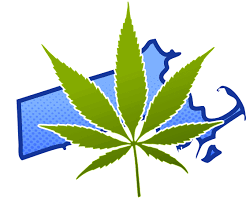 By Derrick Stanley
Hemp News
Massachusetts Secretary of State William F. Galvin had warned last week that a delay in the measure legalizing marijuana may be necessary, but says now that will not be the case.
Galvin's office said Friday that he will submit official results of the voter-passed legalization measure to the Governor's Council Wednesday for certification. Possessing, growing, and using marijuana at home will be legal Thursday if no unforeseen obstacle comes up.
"This closes the door on an era that was marked by hysteria, by injustices, and by ineffective public policy," said Jim Borghesani, who helped lead the legalization effort. "This opens up an era that may take a bit of getting used to, but as in many other social transformations, people will look back and say: What were we so worried about?"
Adults 21 and over in Massachusetts will be allowed to use, posses, and purchase up to one ounce of pot beginning Thursday.
Marijuana use will still be prohibited in public places and anywhere tobacco smoking is not allowed.
People will be allowed to have up to 10 ounces of pot in their primary residence, and grow up to 12 plants per household.
Marijuana accessories, such as pipes, bongs, and grow lights, also become legal on Thursday.
But there will be no retail stores until January 2018.
Borghesani said he and other advocates "hope there are no delays in the future timelines."