Colorado: Proposed State Crackdown On Marijuana Home Grows Getting Weaker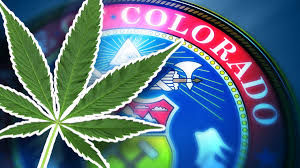 By Derrick Stanley
Hemp News
A plan to crack down on home marijuana grows in Colorado is heading to the governor's desk after lawmakers changed the bill to give medical cannabis patients more leeway.
A Senate committee voted 5-0 to limit the number of plants grown to 12 per residential property statewide. Current law allows up to 99 plants.
Lawmakers changed the bill to allow medical marijuana patients and their caregivers to grow up to 24 plants, if they register with state and local authorities. Registration is presently required only if the patient has more than 99 plants.
Colorado Gov. John Hickenlooper and lawmakers from both parties have said the marijuana crackdown is a top priority as the state awaits word of how the new federal administration plans to treat marijuana states.
Among 28 states with legal medical marijuana, Colorado is the only one that allows patients to grow more than 16 plants at home.
"It is time that we fix this before someone comes in and fixes it for us," said Greenwood Village Police Chief John Jackson, speaking on behalf of the Colorado Association of Chiefs of Police.
Lawmakers amended the bill to make it a misdemeanor, instead of a felony, to be caught with too many plants until the third offense.
The bill has already passed the House, but Senate changes will require it to return there before making it to the governor's desk.