U.S.: Record Number Of States Voting On Marijuana Reform Next Month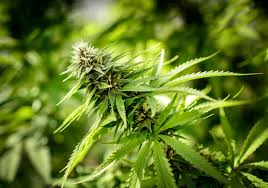 By Derrick Stanley
Hemp News
A record number of states will be giving voters the chance next month to approve marijuana legalization and regulation.
Five states will have ballot measures to allow recreational adult cannabis use, and at least two others are considering approval for medical marijuana in various forms.
"One in five states will be able to go to the polls and vote for some level of legalization," says Paul Armentano, deputy director of NORML, the nation's oldest organization advocating for cannabis reform. "It's important to emphasize that there are an unprecedented number of state initiatives. It's a significant evolution and maturation of our issue and the way advocates campaign for marijuana reform."
Armentano says that it is also another indication of the current disconnect between the views of constituents and their elected officials. "It's not the way the democratic process is supposed to work. When there's a change in opinion, they [ legislators] should be reflecting on and making that change," he says. "But they aren't, and people are taking it into their own hands."
The five states with votes to approve adult recreational marijuana use are Arizona, California, Maine, Massachusetts, and Nevada.
Victory is no guarantee, but Armentano is optimistic. He says it will be won the old-fashioned way. "Ultimately this is going to shake out like any. It will come down to voter turnout, to getting the message out and getting people to the polls," he said.
"We're well over 50 percent support regardless of what poll. That's been the case for several years," Armentano says. "The disagreement isn't with the concept, it's in the details. Moving forward, it's going to come down to finding a consensus on how we regulate the best tax rate, the best regulations. That's going to be an evolving process."