Michigan: Recreational Cannabis Initiative Allowing 12 Plants Per Household Moves Forward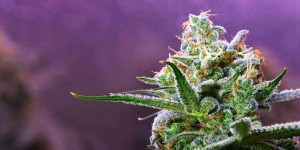 By Michael Bachara
Hemp News
A ballot initiative to legalize cannabis for recreational use in Michigan is gaining momentum as the coalition raises awareness throughout the state. The group, which has gathered half of the signatures needed to put the issue before voters in 2018, is seeking to end cannabis prohibition with a proposal 12 plants per household.
To date, the "coalition to regulate marijuana like alcohol" has raised more than $818,000 in combined direct and indirect contributions, according to the latest campaign filing with the Secretary of State. The ballot committee, led by the Marijuana Policy Project (MPP), reported $518,288 in direct contributions and more than $300,000 in-kind contributions — goods and services bought for the initiative rather than directly donated.
"We continue to be ahead of schedule on our signature efforts; our fundraising is going strong and keeping up with the pace needed to maintain our paid signature collection," said Josh Hovey, a spokesman for the committee.
"We're really encouraged by the outpouring of support that we've received," Hovey said. "The campaign continues to get emails and phone calls every day from people around the state who realize that marijuana prohibition has failed."
Jeff Irwin, the committee's political director and a former Ann Arbor state representative, said, "Prohibition has been a massive, costly failure."
Irwin says preliminary economic analysis for the campaign committee by the Marijuana Policy Group shows Michigan's cannabis market could be a booming $2 billion a year, based on data from Washington and Colorado.
The progressive plan would offer an avenue for cannabis growers, processors, testing facilities, transporters and retail stores to be licensed to sell marijuana for recreational use.
Photo Source: Leafly, MI Cannabis Cup