U.S. Recreational Marijuana On The Ballot In 5 States Election Day 2016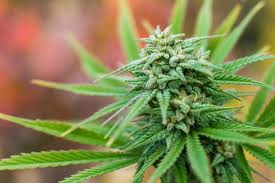 By Derrick Stanley
Hemp News
Nine ballot measures for marijuana legalization on election day 2016 will amount to the largest number of voters in history casting a vote to determine marijuana laws.
Alaska, Colorado, Oregon, and Washington were the first four states to legalize recreational marijuana, and now they have the chance to be joined by five more states. Arizona, California, Maine, Massachusetts, and Nevada will vote on legalizing recreational pot on ballot measures this year on election day in November.
Four other states -- Arkansas, Florida, Montana and Missouri -- will be voting on laws to make medical marijuana legal.
"This is really a watershed year for marijuana legalization, so I'm hoping that we'll see some big changes in November," F. Aaron Smith, co-founder and executive director of the National Cannabis Industry Association, told CNN.