Rhode Island: Bill to Create Cannabis Commission Passes General Assembly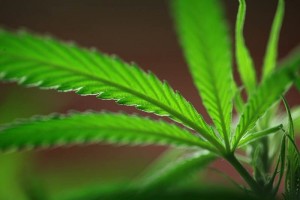 By Michael Bachara
Hemp News
Rhode Island Rep. Dennis Canario (D-Dist. 71) and Sen. Cynthia Coyne's (D-Dist. 32) legislation (2017-H 5551A / 2017-S 277A) that would create a 19-member special legislative commission to study the effects of legalizing recreational marijuana in Rhode Island recently passed the General Assembly.
The purpose of the commission would be to conduct a comprehensive review and make recommendations regarding marijuana and the effects of its use on the residents of Colorado and Washington to the extent available and to study the fiscal impact to those states, and thereafter the potential impact on Rhode Island of legalized recreational marijuana.
"Based on my experience as a retired State Police lieutenant and a mom of four children, I understand that legalization of marijuana for recreational use could have serious public safety, public health and societal ramifications. It is imperative that we thoughtfully consider the unintended consequences and take notice from lessons learned in Colorado and Washington. We should take full advantage of other states' experiences and learn about whether we should follow in their footsteps or perhaps take a different approach to avoid any problems they may have encountered," said Sen. Coyne.
"The potential effects of legalizing recreational marijuana in Rhode Island would have drastic impacts to the fabric of our state and this commission is necessary to determine if those effects would come with positive or negative outcomes," said Rep. Canario. "There is too much at stake from both a financial and a public health standpoint to rush into legalization because Massachusetts has elected to do so. This commission will take a thoughtful and data-driven approach to determine if legalizing marijuana is the right move for Rhode Island."
The commission would consist of three members of the House of Representatives, three members of the Senate, one member from Smart Approaches to Marijuana, the President of the Substance Use Mental Health Council of RI or a designee, a member of a pro-legalization organization, the Executive Director of the RI Medical Society or a designee, a member of a local chamber of commerce, the Director of the Department of Health or a designee, the President of the RI Police Chief's Association or a designee, a designee of the RI Attorney General, a member representing the medical marijuana patients of Rhode Island, an educator in Rhode Island, a mental health professional, a criminal defense attorney, and the President of the RI AFL-CIO.
The legislation's cosponsors are Rep. Robert E. Craven (D-Dist. 32, North Kingstown), Rep. Raymond A. Hull (D-Dist. 6, Providence, North Providence), Rep. Julie A. Casimiro (D-Dist. 31, North Kingstown, Exeter), and Rep. Robert A. Nardolillo III (R-Dist. 28, Coventry), Sen. James A. Seveney (D-Dist. 11, Portsmouth, Bristol, Tiverton), Sen. Harold M. Metts (D-Dist. 6, Providence), Sen. Louis P. DiPalma (D-Dist. 12, Middletown, Little Compton, Newport, Tiverton) and Sen. V. Susan Sosnowski (D-Dist. 37, South Kingstown, New Shoreham).
The bill now heads to Governor Gina Raimondo's desk for consideration. Hemp News reached out to the governor to see if she intends to sign or veto, but did not receive an official response.
Photo Source: Extract.Suntimes.com