Rhode Island: Judge Rules Company Discriminated Against Medical Cannabis Patient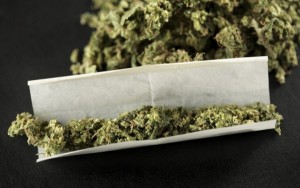 By Michael Bachara
Hemp News
On Tuesday, Rhode Island Superior Court Judge Richard Licht ruled against Darlington Fabrics, a Rhode Island textile company accused of discriminating against a woman when she was denied an internship because she used medical marijuana. The initial complaint said Christine Callaghan, a former graduate student at the University of Rhode Island, negotiated a paid internship with Darlington Fabrics in 2014 but lost it after disclosing she held a medical marijuana card for migraine headaches.
In April, Meghan Siket, a lawyer for Darlington, argued before Judge Licht that the state's medical marijuana law forces companies to condone an act that the federal government considers illegal. Siket argued the law did not give those who felt discriminated against the clear right to sue, or in legal parlance, a "private right of action."
Judge Licht said his challenge was limited to discerning the intent of the General Assembly when it enacted the Edward O. Hawkins and Thomas C. Slater Medical Marijuana Act in 2006.
In the 32-page decision, Judge Licht wrote that "there is only one sensible interpretation" of the medical marijuana law. It "must have an implied private right of action. Without one [the law] would be meaningless."
Judge Licht wrote, "no school, employer, or landlord may refuse to reenroll, employ, or lease to, or otherwise penalize, a person solely for his or her status as a cardholder." Licht's ruling detailed, "The law does not force companies to condone an illegal act since what an employee does on his or her off time does not impose any responsibility on the employer."
ACLU volunteer attorney Carly Beauvais Lafrate, who filed the lawsuit on behalf of Callaghan said, "This decision sends a strong message that people with disabilities simply cannot be denied equal employment opportunities because of the medication they take. If employers were permitted to discriminate against those using medical marijuana, then the good work done by those to enact the law will be completely undone. The judge's decision makes clear that this law is not an empty promise."
In a statement issued by the ACLU, Callaghan said: "I would like to thank the ACLU and Carly for representing me in this matter, as without their aid I would have had no recourse. I am also thankful to Judge Licht for upholding my right to take medicine without fear of losing or being denied a job."
Siket said the owners of the fabrics company would appeal to the state Supreme Court.
Timothy C. Cavazza, the lawyer who represented Darlington, did not return a call from Hemp News on Wednesday.
Photo Source: Leafly.com