U.S.: Senate Committee OKs Medical Cannabis Protections In Rebuke to AG Sessions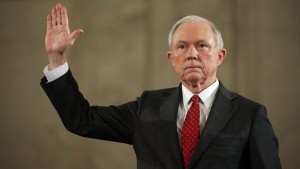 Although the common sense amendment must pass as part of the final appropriations bill, the Appropriations Committee vote is seen as a strong signal that Republican leaders are dismissing AG Sessions' draconian request
By Michael Bachara
Hemp News
Earlier today, in an effort to protect state medical cannabis patients, the Senate Appropriations approved an amendment to strengthen states rights, despite Attorney General Jeff Sessions stance on the issue.
In May, AG Sessions delivered a letter to Congress requesting that leaders reject the cannabis friendly Rohrabacher-Blumenauer amendment. In the letter to Senate and House leaders, AG Sessions, "I believe it would be unwise to restrict the discretion of the Department to fund particular prosecutions, particularly in the midst of an historic drug epidemic and potentially long-term uptick in violent crime."
Led by Sen. Patrick Leahy (D-VT), the amendment passed by a voice vote with strong bipartisan support. The committee, which has 16 Republicans, mostly seemed in favor.
Senator Leahy said, "29 states and the District of Columbia have decided it's more humane to regulate medical marijuana than to criminalize it. Almost every state—46 right now, and counting—regulate the use of a marijuana derivative that is used to treat epilepsy and other rare medical conditions. I think just about every member on this committee represents a state with patients who would be protected under this amendment. The federal government can't investigate everything. And shouldn't. And I don't want them spending money pursuing medical marijuana patients who are following state law, whether they're an epileptic or whatever they might be."
Since 2014, the amendment, which was originally known as Rohrabacher-Farr, has been adopted by Congress through budgetary actions. The amendment prevents the Department of Justice from using federal funds to undermine state medical cannabis laws.
Michael Collins, deputy director of the Drug Policy Alliance's office of national affairs said, "The Senate has opted to block Jeff Sessions from interfering with any medical marijuana law. This is a huge win for the marijuana reform movement."
Photo Source: Google Images