Florida: Smoking Marijuana Not Allowed Under New Medical Marijuana Law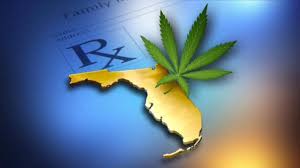 By Derrick Stanley
Hemp News
Florida's House and Senate are making changes to the state's medical marijuana constitutional amendment enacted by voters last November, but neither body has any intention of allowing smoking, the Palm Beach Post reports.
Michael Minardi, a lawyer and medical marijuana advocate in Florida, said that the legislature ignores the wishes of the more-than 70 percent of voters who approved the law during the General Election.
"These are veterans. These are the elderly. These are seniors, and people with ALS or PTSD, who benefit [from] and use cannabis in a smoked form," he said in the report. "What you are doing here, by creating this legislation when 71 percent of the people support it, is going against their will."
State Sen. Rob Bradley, a Republican who has supported marijuana legislation in the state, said smoking provisions will not be included in the final version of the bill.
"There is agreement between the majority of the House and Senate that the smoking of cannabis is not an act that is consistent with a healthy life and not consistent with consuming medicine," he said.
House Majority Leader Ray Rodrigues, who has proposed banning marijuana-infused edibles, called the current bill "a work in progress."
"Our goal is to produce an implementing bill that honors the letter and the spirit of the constitutional amendment and does it in a way that protects Florida citizens," he said.