South Dakota: Jury Acquits Flandreau Santee Sioux Tribe Cannabis Consultant On All Charges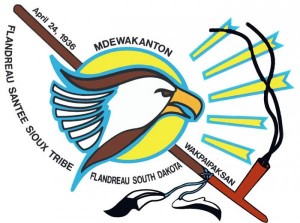 Eric Hagen had faced a maximum penalty of 10 years in prison on both the conspiracy and possession counts and 7 1/2 years on the attempted possession count
By Michael Bachara
Hemp News
Last Wednesday, a South Dakota jury cleared Eric Hagen, a 34-year-old consultant who worked with the Flandreau Santee Sioux Tribe, of drug charges. The defendant helped the American Indian tribe grow cannabis for a resort that the tribe hoped would succeed.
The jury took only a couple of hours to find Hagen, of Sioux Falls, not guilty in state court.
The Flandreau Santee Sioux project was inspired by a 2014 memo in which the Justice Department said it would treat tribally authorized cannabis businesses in Indian country the same as state-licensed marijuana businesses, or, in other words, they would generally be left alone unless they impinged on "federal law enforcement priorities."
Hagen had faced charges of conspiracy to possess, possession by aiding and abetting and attempted possession of more than 10 pounds of cannabis.
Attorney General Marty Jackley, who opposed the tribe's project from the start, said in a statement that he respected the jury's decision on Hagen's role. "I do continue to urge our South Dakota tribes to make their own determination that marijuana grows of this nature can affect the public health and safety on their reservations and across our state," Jackley said.
Hagen said the prosecution, spurred by politics, had damaged Monarch America, the consulting company for which he serves as president and CEO that helped the Santee Sioux.
"He (AG Jackley) tanked our company by spreading lies and rumors, and it's upsetting," Hagen said in an interview. "This was simply a media ploy for Marty because he's running for governor in 2018."
"From the start, we did not want to see anybody get in trouble with this project," Hagen said.
"Tribal leadership is confident that after seeking clarification from the United States Department of Justice, it will be better suited to succeed," Seth Pearman, the tribe's general counsel, said in a November 2015 statement. "The Tribe will continue to consult with the federal and state governments, and hopes to be granted parity with states that have legalized marijuana. The Tribe intends to successfully participate in the marijuana industry, and Tribal leadership is undaunted by this brief sidestep."
Robert Odawi Porter, a tribal law specialist in Washington, D.C., explained in a 2015 interview, "If you're a non-Indian on tribal lands, the state retains its criminal jurisdiction over you," Porter said. "I've been wondering why everybody who is looking to get into this business is called a 'consultant,' and I think it's an effort to distinguish between being a manager, owner, or person in control and a person who is just giving advice. I don't think it's a meaningful distinction to law enforcement."
Marijuana isn't legal in the state of South Dakota, though the tribe legalized it in on Santee Sioux land in 2015. The Santee Sioux have discussed the possibility of growing marijuana again, but said they're waiting for more clarity at the federal level.