Spain: Helicopter loaded with hashish falls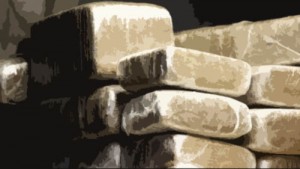 By Monica Pupo,
Hemp News Correspondent
A tragedy took over the Spanish air last week, when a helicopter full of Moroccan hashish crashed after hitting a power pole. According to a report released by Hightimes magazine's website, the pilot and co-pilot died instantly.
The aircraft crashed near the mountain town of Cortes de la Frontera, in Malaga, apparently after performing some evasive maneuvers to escape another helicopter of the Spanish Civil Guard, which had started the chase.
Black painted to not be recognized during the night, the helicopter was carrying something around 800 kg of hashish.
One of the dead pilot was identified as Feka Sokol, a former major in the Albanian Army. Media reports in Albania say he used to work as an instructor at the air base in the Balkan country.
Exports of Moroccan hashish are growing in Spain, considered the main warehouse to European markets. Since June 2013, the Spanish authorities seized more than 100 tons of hash in various operations.
To read Monica Pupos blog, please visit http://maryjuana.com.br

To read Mike Bifari's blog in Spanish, please visit: Noticias Canamo