U.S.: Support The Marijuana Justice Act of 2017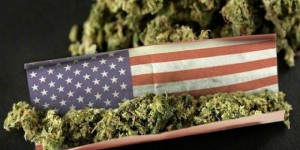 By Michael Bachara
Hemp News
This legislative session, Senator Cory Booker (D-NJ) introduced comprehensive cannabis reform legislation, the Marijuana Justice Act of 2017. If passed, the bill would remove cannabis from the Controlled Substances Act.
The historic bill, S. 1689, would remove cannabis from the US Controlled Substances Act, which would end the federal criminalization of cannabis, incentivize states to mitigate existing and ongoing racial disparities in state-level marijuana arrests, expunge federal convictions specific to cannabis possession, allow individuals currently serving time in federal prison for cannabis-related violations to petition the court for resentencing and create a community reinvestment fund to invest in communities most impacted by the failed War on Drugs.
At the moment, thirty states, Washington, DC and the US territories of Guam and Puerto Rico have enacted legislation specific to the physician-authorized use of cannabis, while an estimated 63 million Americans now reside in jurisdictions where anyone over the age of 21 may possess cannabis legally. Voters overwhelmingly support these policy changes. 59 percent of Americans support full marijuana legalization and 71 percent believe that states, not the federal government, should set marijuana policy, according to a 2017 Quinnipiac University poll.
American citizens are tired of the ongoing enforcement of cannabis prohibition, which financially burdens taxpayers, encroaches upon civil liberties, engenders disrespect for the law, impedes legitimate scientific research into the plant's medicinal properties, and disproportionately impacts communities of color.
Please ask your Senators to support The Marijuana Justice Act of 2017.
Photo Source: Google Images