Take Action: Support New Federal Legislation To Protect State Medical Marijuana Laws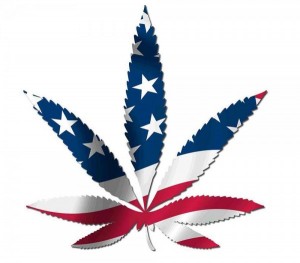 CARERS Act would ensure patients have access to lifesaving care without fear of federal prosecution
By Michael Bachara
Hemp News
Recently U.S. Attorney General Jeff Sessions sent a letter to Congressional leadership demanding that Congress set aside the Rohrabacher-Blumenauer amendment, which protects states that have lawfully enacted medical marijuana programs from federal interference.
Last week, medical cannabis proponents in the US House and Senate introduced The Compassionate Access, Research Expansion and Respect States (CARERS) Act of 2017, which would codify Rohrabacher-Blumenauer protections into law and forbid the Justice Department from overriding them.
This bipartisan legislation is sponsored by Senators Booker (D-NJ), Paul (R-KY), Gillibrand (D-NY), Lee (R-UT), Franken (D-MN), and Murkowski (R-AK). The House companion bill was reintroduced by Rep Young (R-AK) and Rep Cohen (D-TN) and exempts from federal prosecution those who are engaged in the "production, possession, distribution, dispensation, administration, laboratory testing, recommending use, or delivery of medical marijuana" in instances where these activities comport with state law.
The CARERS Act would amend federal law to allow states to set their own medical marijuana policies. The bill would also permit doctors with the Department of Veterans Affairs to prescribe veterans medical marijuana to treat serious injuries and chronic conditions.
"Federal marijuana policy has long overstepped the boundaries of common sense, fiscal prudence, and compassion," said Senator Booker. "This bill will help ensure that people who can benefit from medical marijuana – from children suffering from chronic illnesses to veterans battling PTSD – can do so without worrying about the federal government standing in the way."
"No parent should ever have to watch their child suffer through hundreds of seizures a day, only to be told by the federal government that they aren't allowed to use medicine that could help relieve their children's suffering," said Senator Gillibrand. "Unfortunately, under our current federal laws, even if a state has decided for itself that patients should have access to medical marijuana, the federal government can still come in and prosecute patients for using that medicine. We must change this. The CARERS Act would finally get the federal government out of the way and let families in states where medical marijuana is already legal access this medicine without fear of federal prosecution. I am proud to fight for the children and families who desperately need this medicine, and I urge all of my colleagues to put scientific progress ahead of outdated ideology and support this bipartisan bill."
To date, thirty states and the District of Columbia regulate the possession, use, and dispensing of medical marijuana by statute.
Prohibitionists, including AG Jeff Sessions, still believe that "good people do not smoke marijuana." AG Sessions is not a doctor, nor does he have business interfering in doctor-patient relationships. Please tell Congress that this draconian viewpoint has no place in criminal justice policy. Send a letter or email your Senators and Representatives asking them to support the CARERS Act of 2017.