Florida: Tampa Mayor Approves Ordinance To Decriminalize Marijuana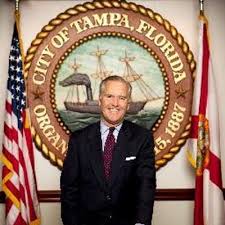 By Derrick Stanley
Hemp News
Tampa now officially has an ordinance that decriminalizes the possession of small amounts of marijuana.
The Tampa City Council approved the ordinance last week on a 5-1 vote, said spokeswoman Ashley Bauman. Mayor Bob Buckhorn signed the ordinance Monday, making it official.
Buckhorn had previously voiced support for the measure. "There is almost a universal recognition that we need to do this better," he said earlier this year. "Doing this doesn't make us any less anti-drug, but it's a realization that the penalties that have been imposed have done more damage to the trajectories of young peoples' lives than the offenses have warranted."
Under Florida state law, possession of 20 grams of marijuana or less is a first degree misdemeanor punishable by up to one year in prison or probation and a $1,000 file. Offenders can also lose their driving license for up to one year.
The new law would impose a fine of $75 for first time offenders. A second offense would mean a fine of $150, $300 for a third, and $450 for any following violations.
The city could implement the program as early as next month.