Ontario: Hamilton Teacher Is Jailed In Abu Dhabi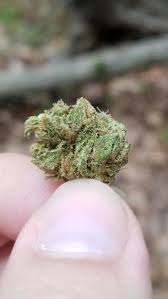 By Derrick Stanley
Hemp News
A teacher from Hamilton, Ontario is serving time in an overcrowded prison in Abu Dhabi after airport screeners found traces of marijuana in her bag. Heather Augustyn's family is very worried about her, but don't want to talk publicly about her case. They are afraid that any attention that casts the United Arab Emirates in a negative light could affect her chances of release.
27 year-old Heather Augustyn's social pages show a love of travel and numerous messages from her students show how much she is appreciated as a teacher. She graduated from Western's Faculty of Education in 2015. She was headed back for her second term teaching English to students at Abu Dhabi International School when she was chosen for random airport screening. The search yielded traces of marijuana in her bag, one which she shared with others on a recent camping trip. Her family says only a few flakes of pot were found.
She was then forced to sign a confession in Arabic which she didn't understand, and was sent to Al Wathba prison, notorious for overcrowding and human rights abuses.
Augustyn is allowed five minutes to call her family each week. She has told them she is sleeping on the floor and getting very little to eat. Her friends launched a GoFundMe page and raised over $5,000 for her legal defense, but the page was removed because her case involves a crime.
The Canadian consulate is providing guidance. Global Affairs Canada says on its website that Canadians have been arrested and jailed for a minimum of four years with just traces of illegal drugs found in their blood or urine, even when the drugs were consumed elsewhere. That includes some drugs that are legal here and not there, like codeine. A few marijuana cigarettes could be considered drug trafficking and that carries a death penalty.
People have also been arrested in the UAE for taking pictures of certain government buildings, for criticizing the government or even for being in a common law relationship. It's illegal to share a hotel room with someone of the opposite sex when you're not married. The government says it's important to know the laws of the country you're visiting.