Tennessee: Farmers Backing Out Of Hemp Cultivation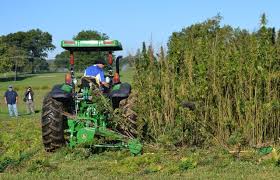 By Derrick Stanley
Hemp News
The first industrial hemp crop planted in Tennessee in over 70 years was a failure for a majority of farmers in the state. Farmer applications to grow hemp in 2016 stand at half of 2015's total number.
"We were planning to expand a lot this year, if everything would've went well," Chuck Mason with Happy Holler Hemp Farms in Parrottsville, TN told WBIR news. "I would not have cared at all to plant 300 or 400 acres," he continued.
Not only has the family decided to not expand, they have decided to skip out altogether for now.
In 2015, approximately 50 farmers in Tennessee grew the highly regulated plant. So far in 2016, with only two weeks left to apply for a growing permit, half of that number have applied.
"It scared a lot of people off. More than a lot I would say," said Mason.
The last day to apply to grow industrial hemp during the 2016 season is April 1.