Tennessee: Governor Signs Law Repealing Voter-backed Decriminalization For Marijuana Possession In Memphis And Nashville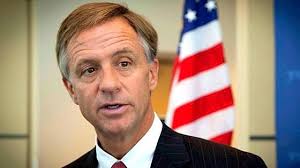 By Derrick Stanley
Hemp News
Tennessee Gov. Bill Haslam, a Republican, has signed into law a bill that undoes recent marijuana decriminalization measures in the state's two largest cities, the Tennessean reports.
Voters in Memphis and Nashville last year approved the decriminalization of marijuana, both of which gave police officers the option of issuing tickets for small-time marijuana possession in place of making arrests. However, Republican state lawmakers pushed a bill to the governor's desk that says state law overrides local law in regards to Class B misdemeanors and above, under which marijuana possession falls.
One of the bill's primary sponsors was Rep. William Lamberth, a Republican from Cottontown. He said of the decriminalization measures, "You can't allow an officer at their whim to treat two different individuals who have potentially committed the same crime in drastically different ways depending on what that officer feels like at a given time."
"You just can't have cities creating their own criminal code, willy-nilly," Lamberth said.
Despite their popularity among the cities' voters, reports have indicated that police in Nashville and Memphis did not take much advantage of the change in local laws, which are now no longer valid.