United States: The Hemp And Cannabis Foundation Celebrates Milestone Weekend, Looks To Future
By Michael Bachara, Hemp News Staff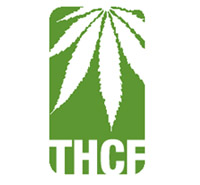 Three events are taking place this weekend that give a glimpse into how far we have come in the fight for the freedom of Hemp and Cannabis. First, this Friday, August 14th marks the 500th episode of the show Cannabis Common Sense (CCS), the show that tells the truth about marijuana and the politics behind its prohibition.
Over the years, CCS has featured such guests as Josh Tickell, Filmmaker; Keith Stroup, Founder of NORML; Allen St. Pierre, Executive Director of NORML; Madeline Martinez, Director of Oregon NORML; Russ Belville, NORML Outreach Coordinator; Elvy Musikka, Medical Marijuana Activist; John Trudell, Musician/Activist; Jack Herer, Hemp Activist; Dr. Tod Mikuriya; Dr. Phillip Leveque; Dennis Kucinich, US House of Representatives; Tim Pate, Musician/Activist; and more.
CCS airs Friday nights at 8pm PST live from Portland Community Media in Portland, Oregon (channel 11), also rebroadcast across Oregon, Washington, and Colorado, and brought to you by The Hemp and Cannabis Foundation (also the main sponsor of this weekend's Seattle Hempfest— http://hempfest.org) and our political committee Campaign for the Restoration and Regulation of Hemp (CRRH), advocating decriminalization of marijuana for medicinal, industrial, and recreational use. CRRH has developed a legislative model to legally regulate marijuana production and sales to adults called the Cannabis Tax Act.
Second, this weekend marks the 10th Anniversary of The Hemp and Cannabis Foundation (THCF). THCF was founded by Douglas Paul Stanford in August 1999 as a 501(c)3 nonprofit organization, and is working to teach the truth concerning Hemp and Cannabis as well as helping medical marijuana patients. THCF has several clinics where doctors help patients obtain a permit for medical marijuana. Our goal is to educate people about the medicinal, social and industrial uses for Cannabis in order to restore Hemp cultivation, ease pain for medical marijuana patients and end adult cannabis prohibition.
The third major event this weekend, as mentioned above, is the Seattle Hempfest. The event spans three Seattle waterfront parks: Elliott Bay Park (North Entrance), Myrtle Edwards Park, and Olympic Sculpture Park (South Entrance) and runs from 10 a.m. to 8 p.m. on both Saturday and Sunday. Admission to Hempfest is Free and features five stages of world-class music, a comedy stage, and is the largest gathering of speakers on Hemp and Cannabis policy reform in the world!
This year's Hempfest theme is "A Decade After Prohibition, a Hempen Future" and looks forward to the year 2020, imagining that society has re-learned that the old, failed policies of prohibition did more damage than good, ignoring potential renewable resources and undermining respect for the rule of law. Eleven years after the decriminalization, taxation, and regulation of Cannabis and Hemp, America realizes the true ring of freedom.
The community support in passing the important message of Cannabis Reform on to others is changing the way the nation views this valuable plant. Your participation in the movement will speak volumes to the people in your neighborhood who are looking for an honest approach to the truth about cannabis. Keep up the good fight.
Cannabis Common Sense#500: 8-14-09 8pm PST
Ustream: http://ustream.tv/channel/cannabis-common-sense
Source: http://www.thc-foundation.org/downloads/thcf-milestone-2009.html