Colorado: Thousands of Colorado Springs Jobs Could Be Created, Report Suggests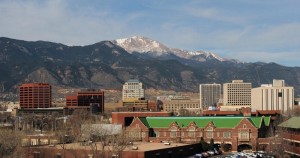 By Michael Bachara
Hemp News
If Colorado Springs, the second-largest city in Colorado, allowed recreational cannabis sales, its share of the state's cannabis market would rise to to 14%, according to an economic impact report by a University of Denver professor.
The study, authored by Jack Strauss, the Miller Chair of Applied Economics at the university's Daniels College of Business – assumes that all medical cannabis companies in Colorado Springs would transition to the recreational industry.
The study found that allowing recreational sales could create 1,320-1,762 jobs for the city and bring in $25.4 million in revenue from taxes and business fees.
Though Colorado Springs has thriving medical cannabis industry, it still does not recognize recreational sales. In the near future, that situation could change, as the Colorado Springs council has been developing a question to put before before voters, reports MJBiz Daily.
According to The Gazette, which conducted an informal poll of council members last week, the majority of Colorado Springs City Council members believe voters should decide on whether the city allows recreational cannabis.
"We need to have a big community discussion," City Council President Richard Skorman said. "The majority of the voters here did support it."
Photo Source: Google Images