Tennessee: Titans Linebacker Derrick Morgan Joins Eugene Monroe's Marijuana Cause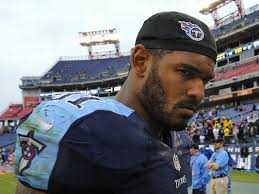 By Derrick Stanley
Hemp News
Tennessee Titans linebacker Derrick Morgan has joined Eugene Monroe in asking the NFL to research the benefits of medical marijuana.
"I feel like the NFL has a responsibility to look into it, to delegate time and money to research this for its players," Morgan told Yahoo Global News. "Given how much influence that the NFL has on society, I think it would help the greater good. There's a lot of people suffering and a lot of people that can benefit from cannabis as a medical treatment."
Monroe had been the only active NFL player to publicly speak out for marijuana policy reform, until appearing with Morgan in an interview with host Katie Couric.
Morgan has played 76 games for the Titans, and has recorded 27.5 sacks. He signed a four-year, $27 million contract in 2015.
Morgan said he's not concerned about the reaction to his position on marijuana as a benefit to NFL players.
"In thinking of the benefits that will come from spreading the awareness and the knowledge about this substance, I think greatly outweighs any backlash or ramifications that might come about it," he told Yahoo. "It's about not only us, but former players, future players and more so society as a whole."
The league has resisted the idea that marijuana could benefit players, clinging to the reality that marijuana is banned under the substance abuse policy.
"I think for the NFL to say that cannabis does not benefit the long-term health of its players without actually having gone and done the research," Morgan said. "I don't think that's an accurate statement."
The Titans said in a statement that Morgan is a "valued member " of the team.
"While we will decline comment on the content of his statements, we respect Derrick a great deal, and we believe our players always have the right to express their viewpoints on topics about which they are passionate," the team said.