Florida: Medical Marijuana Available Starting Today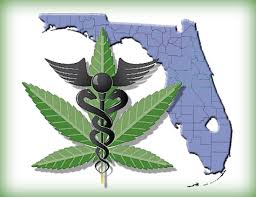 By Derrick Stanley
Hemp News
Today marks the first day that patients in Florida have access to medical marijuana, and doctors are experiencing an influx of patients the new law is bringing in.
Doctors will not be handing out marijuana immediately, however. Doctors and state health officials have up to six months to create a plan for distributing the drug, under the new law.
Qualified physicians who have completed an eight-hour training course regarding medical marijuana will be allowed to prescribe two types of marijuana. Patients with cancer or a condition that causes chronic seizures or muscle spasms may qualify to receive low-THC marijuana, which has very low amounts of the psychoactive ingredient THC and does not usually produce the "high" commonly associated with marijuana.
If a patient has been determined to be terminally ill by two physicians, they may qualify for medical marijuana which contains significant levels of THC.
Some conditions that may qualify a patient for one of the treatments include cancer, seizures, muscle spasms, AIDS, glaucoma, and Parkinson's disease.