South Dakota: Two Marijuana Measures Proposed For 2018 Ballot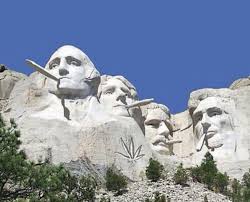 By Derrick Stanley
Hemp News
South Dakota Attorney General Marty Jackley recently announced that two marijuana measures have been proposed and filed with the Secretary of State.
The sponsor of the measures will circulate petitions with these statements. If the sponsor obtains the required number of signatures (13,871) on each petition by November 2017, as certified by the Secretary of State, the measure will be placed on the ballot for the November 2018 election.
The measures are titled:
1. "An initiated measure to legalize marijuana for medical use."
2. "An initiated measure to legalize certain amounts of marijuana, drugs made from marijuana, and drug paraphernalia, and to regulate and tax marijuana establishments."
Medical marijuana measures appeared on the South Dakota ballot in 2006 and 2010 but failed to pass both years.