Georgia: Two Pounds Of Marijuana Mailed To Atlanta High School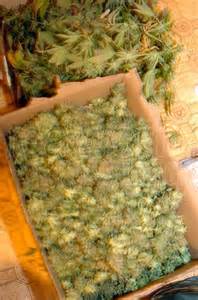 A box of marijuana was shipped from a California school to a school in Atlanta, Georgia, police said.
The U.S. Postal Service delivered the package to the registrar's office at Carver High School in southeast Atlanta around lunchtime Monday.
Atlanta police Officer K. Barnes said in a narrative that a school employee had opened the package and found it contained two pounds and 10 ounces of marijuana.
There was a faint marijuana odor from inside the USPS box, but it "quickly became strong as I removed the two individually packaged bundles," Barnes said in the narrative. It was double wrapped inside vacuum sealed shrink bags.
School officials were unable to find the recipient's name in the Atlanta Public Schools Database, and the address on the package was unclear, police reported.
Officers did find a tracking number for the package and found it had traveled through Merced and West Sacramento, Calif., and Opa-locka, Pompano Beach and Tampa, Fla. before being delivered to Carter High's registrar's office at 11:44 a.m. Monday.
The marijuana was given to the Atlanta Police Department's narcotics unit.