United States: Attorney General Jeff Sessions' Escalating War On Cannabis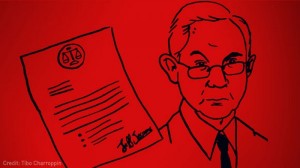 It's time for smart criminal justice reforms – not regressive, recycled policies
By Michael Bachara
Hemp News
Attorney General Jeff Sessions is spouting reefer madness rhetoric and promoting policies that pragmatic Americans have been working hard to put in the past. With near-consensus that the War on Drugs was a failure on every level, the country is ready to move to smart and commonsense reforms to our criminal justice system.
From state legislatures to the ballot box, the American people want common-sense sentencing policy reform – and the policies AG Sessions has proposed are anything but sensible.
According to results of a government-sponsored opinion poll published in March, 57 percent Americans favor regulating cannabis, establishing a high point to public support for cannabis reform in our nation's history.
"I realize this may be an unfashionable belief in a time of growing tolerance of drug use, but too many lives are at stake to worry about being fashionable: I reject the idea that America will be a better place if marijuana is sold in every corner store," Attorney General Sessions said during an address in Richmond, Virginia, in March.
"I think medical marijuana has been hyped, maybe too much," Attorney General Sessions continued, at one point saying pot is "only slightly less awful" than heroin.
AG Sessions has reversed an important charging policy that instructed prosecutors to avoid getting caught in the stranglehold of mandatory minimum sentencing. Mandatory minimums are widely understood as racist, destructive to families and communities, and fundamentally unfair.
AG Sessions, who has a history of endorsing ineffective policies and positions based on political rhetoric, wants to put as many people as possible behind bars.
Please tell Attorney General Sessions directly that no matter what he says, the War on Drugs must end by signing the ACLU's petition.
Photo Source: ACLU