US: Marijuana Economy Predicted To Hit $44 Billion By 2020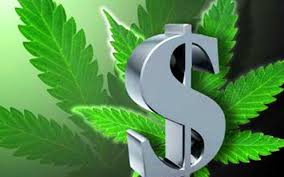 By Derrick Stanley
Hemp News
Marijuana Business Daily just released its annual report on the US cannabis industry, predicting up to $44 billion in economic impact by 2020.
The figure includes dales of marijuana and all the money pumped into the economy as a result of sales. It includes everything from wholesale growers to grow-light manufacturers and marijuana paraphernalia.
"We've been expecting rapid growth in the marijuana industry for a while now, and that's exactly what's playing out," says MBD managing editor Chris Walsh. "The main drivers of the growth in recreational sales are Colorado, Washington and Oregon. And also, interestingly, even the mature medical marijuana markets are growing very quickly, like Arizona, New Mexico, and states that have had medical programs for years now. And then you have new medical marijuana states like Illinois, Nevada and Massachusetts."
The actual figure for marijuana sales is estimated at $3.5 billion to $4.4 billion for this year in just states that have legalized recreational and medical use. The overall sales market for marijuana each year in all states (not just where legalized): "Between $30 and $45 billion in the U.S., and that includes the black market," Walsh says. For just legal sales, MBD projects $6 billion to $11 billion by 2020.
Federal law still prohibits marijuana, but Walsh bets that there's too much momentum now for any one politician to slow legalization down. "You might get an anti-cannabis president in January, but even then, it's hard to see this going in the opposite direction," he says. "The genie's out of the bottle, half the country has legalized medical marijuana and an increasing number of states are legalizing recreational. Anyone who tries to stand in its way is going to have a hard time."