Utah: Congresswoman Love Expresses Support for Medical Cannabis Initiative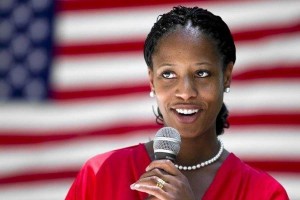 By Michael Bachara
Hemp News
At a town hall meeting with constituents on Wednesday, Utah Congresswoman Mia Love (R-Saratoga Springs) responded to questions about her support for medical cannabis.
"I know a lot of parents out there where their children suffer from epilepsy, or they suffer from other things, and if it's prescribed by a doctor, then I'm fine with it," Rep. Love said.
Rep Love continued, "I mean we have an opioid epidemic here. Not just here, but all throughout the country, there are things I believe are far more harmful."
Julie King, Saratoga Springs resident, asked Rep. Love about medical cannabis, mentioning that she and her daughter might benefit from it because they do not respond well to opioid-based pain medications.
After the conversation, King said, "I appreciated that I was able to talk to her [Rep. Love] a mother to a mother, and that she responded not as a politician, but that she responded as a mother."
"So again, as a parent, I am not going to question the different scenarios that people have, are put in," Rep. Love said. "I'm not a physician so I just know that as a parent if I knew there was something out there that would help my child, a loved one or a friend, I would be OK with it."
Photo Source: Daily Herald