Vermont: Gov. Phil Scott Vetoes Social Cannabis Bill, Offers 'Path Forward'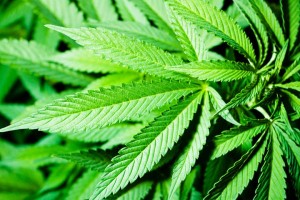 By Michael Bachara
Hemp News
MONTPELIER, VT. - Gov. Phil Scott announced Wednesday he is vetoing a bill that would have made marijuana legal for adults in Vermont, but offered "a path forward" for passing it later this year. He specified a handful of changes that would need to be made for him to support the measure and said he believes the legislature has time to incorporate them and enact a revised version during the summer veto session.
"I am not philosophically opposed to ending the prohibition on marijuana, and I recognize there is a clear societal shift in that direction," Gov. Scott said. "However, I feel it is crucial that key questions and concerns involving public safety and health are addressed before moving forward. We must get this right," he added.
S. 22 would have eliminated the penalties for possession of up to one ounce of marijuana and home cultivation of up to two mature marijuana plants and four immature plants by adults 21 and older beginning in July 2018. It also would have created a study commission to develop legislation to regulate and tax marijuana for adult use.
Fifty-seven percent of Vermont voters support allowing adults 21 and older to possess and grow limited amounts of marijuana, according to a statewide survey of 755 registered voters conducted in March by Public Policy Polling. Only 39% are opposed.
According to a recent RAND corporation study, 80,000 Vermonters use cannabis regularly.
Eight states have enacted laws legalizing and regulating marijuana for adult use, all through ballot initiatives. In Washington, D.C., voters approved a ballot initiative making personal possession and home cultivation legal for adults 21 and older. Vermont would be the first state to make marijuana legal for adults via its legislative body rather than a ballot initiative.
Matt Simon, New England political director for the Marijuana Policy Project, said in a statement, "We are disappointed by the governor's decision to veto this widely supported legislation, but we are very encouraged by the governor's offer to work with legislators to pass a legalization bill during the summer veto session. Most Vermonters want to end marijuana prohibition, and it is critical that the legislature responds by passing a revised legalization bill this summer. Marijuana is less harmful than alcohol, and there is no good reason to continue treating responsible adult consumers like criminals."
S. 22 was approved by the Senate (20-9) and House of Representatives (79-66) earlier this month, marking the first time a state legislature has ever passed a bill to make marijuana legal for adults.
The passage of S. 22 demonstrates most members of both legislative chambers are ready to move forward with making marijuana legal for adults. Lawmakers have an opportunity to address the governor's concerns and pass a revised bill this summer.
Eight states that have legalized cannabis have done so via citizen referendums.
New Frontier Data estimates cannabis sales nationwide will hit $24.1 billion by 2025.
Photo Source: Gaspr13 / iStock