Vermont: House Kills Marijuana Legalization Bill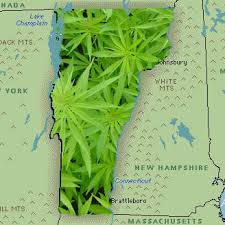 By Derrick Stanley
Hemp News
The Vermont House rejected a marijuana legalization proposal Tuesday, killing the hopes of marijuana legalization advocates for reform after promising votes in the Senate earlier this year.
It appeared that Vermont was to become the first state to legalize marijuana through legislation, and not through a ballot vote. New England is considered to be the next frontier for marijuana policy reform, and Vermont would have led the way.
Instead the House voted 121-28 to reject the marijuana legalization bill, which was passed by the state Senate at the urging of Gov. Peter Shumlin in February. The bill would have legalized, regulated, and taxed marijuana for adults 21 and over, but would not have allowed edibles, or home cultivation.
Several members said they supported legalization but not the bill itself, especially the lack of provisions for home cultivation, which one member said was "not the Vermont way."
Others, like state representative Christopher Pearson, said prohibition had failed, and it was time to move forward.
"Constituents want to know: Why do we sit and enjoy delicious Vermont beer and frown on cannabis use?" he asked.
TheHouse will vote later Tuesday afternoon on a compromise measure that would decriminalize marijuana possession and cultivation of up to two adult plants per household.
"I don't think we want to be in the business of saying that someone who grows a plant for their own use should have a criminal record," state representative Chip Conquest, who introduced the decriminalization proposal prior to the House vote, said on the floor Tuesday.
"I believe legalization is coming to Vermont," Conquest said prior to the vote. "I think, because of what's happening in other state and other countries and because of the nature of Vermont, there's a very good chance that we will be considering legalization for marijuana in the very near future, and I think we should prepare for that.