Vermont: House Passes Medical Marijuana Expansion Bill, Goes To Governor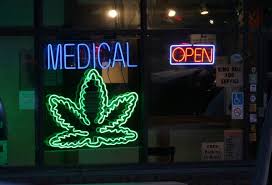 By Derrick Stanley
Hemp News
Vermont's House has passed a measure that would double the number of medical marijuana dispensaries in the state and would expand the qualifying condition list. The measure passed the Senate in February and now goes to the desk of Governor Phil Scott.
The bill adds Chron's disease, Parkinson's disease, and post-traumatic stress disorder to the list of conditions approved for treatment with medical marijuana and increases the number of dispensaries in the state to eight.
The bill also eliminates some of the red tape that could prevent some patients from accessing the program. It removes language that requires an applicant to have their application notarized and requirements that a physician provide a statement that other medical efforts had been made "over a reasonable amount of time without success to relieve symptoms." The bill also adds language to protect physicians, requiring that their recommendations to include a statement that they are not prescribing marijuana, but instead confirming the patient has the qualifying condition.
If Governor Scott signs the bill, the Department of Public Safety will begin accepting applications for the four additional dispensaries on July 1.