Vermont: Senate Passes Compromise Marijuana Bill, House Extends Session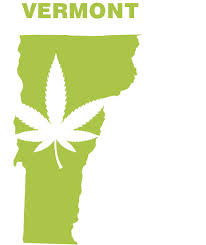 By Derrick Stanley
Hemp News
Vermont's Senate passed a compromise bill on marijuana legalization Friday which could be taken up by the House on Wednesday, the Associated Press reports. Two versions were passed last week-- the House version would allow adult possession and cultivation, while the Senate version would implement a taxed and regulated regime.
The legislature had planned to adjourn on Saturday, leaving both bills hanging, but Democratic House Speaker Mitzi Johnson said the chamber would reconvene on Wednesday. The compromise legislation would legalize possession of small amounts and limited home grows by adults beginning in July 2018, but at present it is not clear if the House will take the legislation up. A commission would develop a tax-and-regulate scheme and present it to the legislature next year.
Sen. Dick Sears, a Democrat who advocates legalization, said the compromise is "a way for Vermont to join two other New England states (Massachusetts and Maine) to have a legalized, regulated seed-to-sale system at some point in the hopefully near future."
The measure passed the chamber 20-9. But Republican Governor Phil Scott has not supported any plan legalizing marijuana and there is no guarantee he will sign the measure if it makes it to his desk.