Vermont: Senate Votes To Legalize Adult-use Marijuana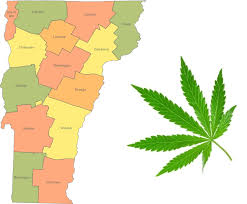 By Derrick Stanley
Hemp News
Vermont State Senators have voted in favor of a bill that would legalize the possession, use, and distribution of marijuana for adults 21 and over for the second year in a row.
The bill, which passed with a 21-9 vote, is an amended version of the legalization measure that Vermont Senators approved last year, which failed to pass in the House.
"We know that prohibition has not worked," said Sen. Jeanette White, a Democrat from Windham. "Let's make it safer, less accessible to kids."
The proposal would eliminate criminal penalties for possession of up to an ounce of marijuana, legalize the home cultivation of the plant, and would establish a regulatory licensing system similar to that found in states that have already legalized it.
Senators who oppose the bill have argued that adult-use legalization would be a bad idea because there is no reliable method of checking drivers for cannabis intoxication. Governor Phil Scott, a Republican, has also expressed concern about intoxicated drivers, but it is unknown if he would veto a legalization bill if it came across his desk.
The bill moves next to the Vermont House, who turned down a similar proposal last year.