U.S.: Vice President Pence Ramps Up Drug War Rhetoric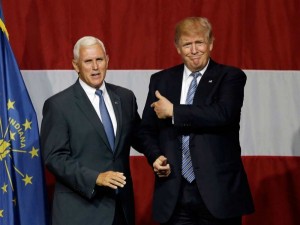 By Michael Bachara
Hemp News
This week at the National Summit on Crime Reduction and Public Safety, Vice President Mike Pence added fuel to the issue of recreational and medicinal of cannabis in the United States.
During his summit speech on June 21, Vice President Pence, said, "At the President's direction, the Department of Justice will no longer let the worst offenders off easy. We're once again pursuing the most serious readily available, provable charges for drug traffickers and violent criminals.... This is about stopping drugs from entering our schools so that our children can shape their future."
On June 22, at the Wilson Center in Washington, D.C., Vice President Pence, added, "The President has already taken decisive action to protect the American people from the harshest consequences of illegal immigration and the transnational drug trade. At the President's direction, American law enforcement is targeting gangs and criminals like never before."
Pence, who calls himself, "A Christian, a conservative, and a Republican, in that order", is a longtime critic of cannabis use. While Governor of Indiana, Pence had one of the most "draconian" legal anti-marijuana stances in the country. In the Hoosier state, under the Pence regime, a single joint could get you a year incarceration and a fine upwards of $5,000.
As a candidate, Pence's boss, Trump said he was in favor of permitting medical cannabis, adding that he would respect states' rights on marijuana legalization.
"In terms of marijuana and legalization, I think that should be a state issue, state-by-state," Trump said during a political rally in October of 2015. "Marijuana is such a big thing," Trump boasted. "I think medical should happen -- right? Don't we agree? I think so. And then I really believe we should leave it up to the states."
Photo Source: New Yorker