Virginia: Researchers Seek to Expand Hemp Industry, Farmers Seek New Cash Crop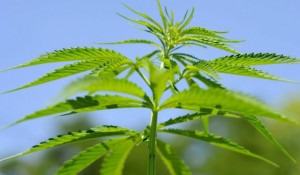 Virginia Tech researchers hoping to expand hemp industry, farmers hope hemp will become new cash crop
By Michael Bachara
Hemp News
Every year, the U.S. imports hundreds of millions of dollars in industrial hemp. However, industrial hemp cannot legally be grown in the U.S. because of an unscrupulous outdated law.
Hemp proponents looking to change the law say thousands of jobs would open up and hundreds of millions of dollars could be generated.
"We're talking tens of thousands of jobs," says Kimley Banks, Agriculture Marketing Director for Halifax County.
"The possibilities are endless, unlimited" says Clifton Slade, an organic farmer from Surry County. "If we can get to where we can go ahead and grow it legally."
Education is the key to changing the old law, hemp advocates believe.
"That education process starts with letting the people know that you can't get high on it," says Craig Lee with the Kentucky Hemp Growers Association.
Hemp can be found in building materials, car doors, creams, salves, cosmetics, paper, biofuels, clothing, and food.
To date, three universities in the Commonwealth, Virginia Tech, Virginia State, and James Madison, have been granted approval to grow industrial hemp for research.
This year, the Industrial Hemp Farm Day held at VSU through their Agriculture Research Station attracted advocates and farmers from several states seeking to further their knowledge of the once prosperous plant.
"We're looking at the ergonomic practices, so we're also trying to look at different varieties of hemp and just see how they are best suited in Virginia," Virginia Tech masters student Jabari Byrd said.
"We're looking at new ways for farmers to make money, to make a livelihood, so this will be another crop that they could grow," said Tom Hammett, a Virginia Tech sustainable biomaterials professor.
"Canada has it legalized, it's a big industry in Asia, why not here?" Hammett added.
Photo Source: Charleston Gazette