New Jersey: Newark Marijuana Proposal Headed For Ballot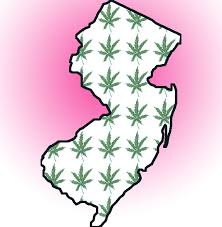 By Derrick Stanley
Hemp News
Voters in Newark, New Jersey will have the opportunity in November to vote to eliminate penalties for possession of small amounts of marijuana.
Currently under state law, anyone caught with under 100 grams of marijuana or paraphernalia face a maximum fine of $150 and loss of driving privileges.
Under Newark's current law, however, possession of under 100 grams of marijuana is punishable by a maximum fine of $500 and up to 60 days in jail. Possession of marijuana paraphernalia is punishable by a $250 fine and up to 30 days in jail.
The discrepancy between Newark's law and state law for marijuana possession is part of the reason organizers sought to get the proposal on the ballot.
The new proposal would remove penalties for possessing less than 200 grams of marijuana in the city. Under the initiative, possessing less than 200 grams would constitute a minor misdemeanor, and no fines, incarceration, probation or "any other punitive or rehabilitative measure" would be imposed.
Board of Elections Director Gloria Carson said Tuesday that the Licking County Board of Elections validated 1,107 signatures supporting the measure, surpassing the 1,063 signatures that were needed to get on the ballot.
Organizers say the new proposal will allow law enforcement officers more opportunity to focus on serious problems in the community.