Oregon: Warm Springs Tribes Hope To Enter The Cannabis Market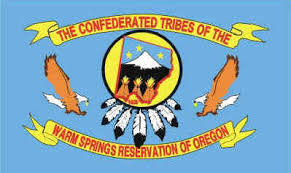 By Derrick Stanley
Hemp News
Like the states, native American tribes in the US received a memo in 2014 (the "Wilkinson memo") which gives them the authority to experiment with marijuana if they follow federal priorities: keeping weed from kids, cartels, inter-state commerce, etc.
Several tribes have explored the option to experiment with cannabis under the watch of federal attorneys. State-level officials have been observing as well, but their ability to interfere is different. Public Law 280 is a federal statute which allows certain states to "assume jurisdiction over reservation Indians." The statute transferred federal law enforcement authority within tribal nations to six state governments, including Oregon, but somehow the Warm Springs reservation was exempted.
Therefore, Warm Springs doesn't have to worry about the state attempting to stop its cannabis program. The Confederated Tribes of Warm Springs want to sell marijuana off the reservation, and has received the needed permission from the state to do so.
Warm Springs also approached the feds, responded that what they were doing is illegal and illegitimate, unlike the state of Oregon, which at least has Measure 91. According to Pi-Ta Pitt from the Confederated Tribes of Warm Springs, the tribe subsequently held a referendum on growing cannabis, which passed with 86 percent approval.
The tribe recently broke ground on a grow facility, so cannabis from Warm Springs could be available soon.