Washington: Cannabis Freedom Fighter, Rainbow Valley Founder, Gideon Israel Passes Away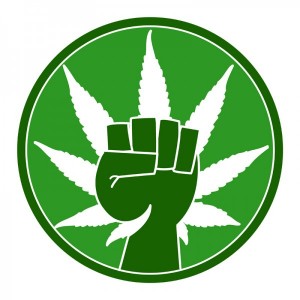 By Michael Bachara
Hemp News
Gideon Israel, 68, cannabis activist and winner of the High Times Freedom Fighter of the Year award in 1999, died on September 8 in Olympia, Washington. Born Jeff McMonagle, Israel grew up in Lacey, Washington and attended North Thurston High School, legally changing his name after joining the Love Family.
Israel often held public, utopian gatherings at his 42-acre property, Rainbow Valley, in south Thurston County, Washington, until the authorities shut him down and seized the property. Israel was a polarizing figure in Thurston County for decades because he clashed with local authorities over the festivals he hosted at Rainbow Valley, according to the Olympian.
In 1997, a court document alleged that undercover officers purchased cannabis and LSD at a Fourth of July festival. A majority of the purchases were made from festival vendors, some reportedly from juveniles. Then in 1998, Israel was convicted and sentenced to nine months in custody on three federal marijuana-related charges. Additionally, Israel had to agree not to hold festivals or gatherings in Thurston County for a decade.
Israel jokingly mentioned preparing for his release, that in his six months in jail, two-thirds of his sentence was a chance to make new friends and focus on his health.
"It's been quite an adventure," Israel said. "I've probably met 1,000 men who live here locally in the county. I've probably made hundreds of friends. It's been quite a social event."
His friends, not surprisingly, remember him as being "a kind old hippie," similar to Kathy Bates' portrayal of Ruth Whitefeather Feldman on Netflix's marijuana themed comedy Disjointed.
His time in prison didn't stop Israel from advocating for marijuana legalization. In fact, it strengthened his resolve. He appeared at Olympia's Hemp Fest and won the HIGH TIMES Freedom Fighter of the Year award in 1999.
Israel purchased iconic Rainbow Valley in 1986. A decade later, he wrote the following about the property in a letter to a local judge:
"Rainbow Valley is a year-round staging area and headquarters for Peace Movement Northwest, whose purpose is to end the marijuana/hemp war. I consider the marijuana laws to be generally applicable laws that have a chilling effect on our right to practice our style of Peace Gatherings."
Rainbow Valley, a place where like-minded people and ageing hippies would gather and express themselves, was instrumental in the counter-cultures effort to gain personal freedoms.
"Sometimes you have to experience something to understand how wonderful it was," Michael Olson, percussionist for the band Obrador said. "But it was a place where the counterculture could go and just be who they were."
Photo Source: CRRH